Whitney Lauritsen is frequently featured on podcasts and video channels to discuss podcasting, social media marketing, vegan living, and well-being.
Whitney Lauritsen is a podcast host, digital marketing advisor, and well-being coach. She explores mental health, mindful living, and sustainability on This Might Get Uncomfortable and WhitneyLauritsen.com, and advise creative entrepreneurs with digital marketing that amplifies their passions.
She founded Eco-Vegan Gal in 2008 to share lifestyle practices and product recommendations that improve the quality of body, mind, and planet.
Magazines & Digital Publications
What Is the Keto Diet and How Does It Work? Here's the Ultimate Keto Guide for Beginners (Including Exactly How to Get Started)
What Is Compassion Fatigue? Here's how to retain your humanity even if you're feeling burned out.
Celeb Chef's Nonprofit Provides Homemade Meals + Human Connection To LA's Houseless Community
Influencers in the Sustainability Space Share Their Earth Day Resolutions (Exclusive)
Yes, You Can Be a Vegan and Do Keto! We've Got All the Best How-To Tips
No Filter from Influence.co
2020
EcoVeganGal's Tips for Negotiating Rates and Achieving True Engagement
Media Dream Team
Front cover of the magazine
VegNews Magazine
2012 – 2013
How vegetarians/vegans and meat-eaters can "get along" socially
Spring cleaning tips on how to avoid and kick out potential toxins
Natural Dog Magazine
2010
Going Meatless: Citing ethics, health, and the environment through dog's dietary needs. Exploring the plant-based diet for canines.
This Might Get Uncomfortable
2019 – present
This is my show, which airs twice a week to explore mental well-being.
This Hits The Spot
2021 – present
This is my 2nd podcast, which airs once a week to highlight products and services that bring satisfaction and joy.
The Live eCommerce Podcast
2021 – present
A collaborative project with eStreamly, which I co-host with their team members and clients. Each week, we discuss marketing tactics for selling products on live shopping events.
Essentia: Rise & Thrive
2021 – present
A collaborative project with Essentia, which I co-host with founder Jack Dell'Accio. Each week, we explore some of the biggest topics in wellness and how they affect our sleep so you can learn how to truly thrive!
Joseph Jaffe Is Not Famous
2021
Mental health, well-being, and web3
Office Politics: The Anti-#GIRLBOSS Podcast
2021
Recovery, External Validation, and Internal Silence (feat. Whitney Lauritsen)
15: The Bigger Picture – Mental Health & Wellness for Creators and Brands with Whitney Lauritsen
In Your Right Mind with Monique Rhodes
2021
The Effects of Technology – Special Interview with Whitney Lauritsen
Podcast Video Marketing: How To Share Your Show On Instagram To Grow New Listeners With Whitney Lauritsen
Gaining Confidence And Getting Comfortable With Being A Podcast Host With Podetize Social Media Strategist & Host Whitney Lauritsen Of This Might Get Uncomfortable
WILD Spotlight: Whitney Lauritsen
Rouxbe Culinary Discussions
2021
Whitney Lauritsen – Healthy Eating on a Budget
Tips for the Transition
2021
Lessons from a People-Pleasing Perfectionist
The Live Stream Show
2021
7. Get Comfortable With Being Uncomfortable – with Whitney Lauritsen
Successful Diligence
2021
419: How Well-Being Contributes to a Successful Life
Podcasting Business School with Adam Schaeuble
2021
164: Tips for using Clubhouse to grow your podcast
IAM952- Well-being Coach Shares Lifestyle Practices
Episode 12 with Whitney Lauritsen Wellbeing Coach on Disordered Eating and Mindset
10 – The Vegan Ketogenic Diet Cookbook
Thriving in Challenging Times with Allison Melody and Whitney Lauritsen
Talk Purpose and Truth
2020
How to Use Your Persona to Step Into Your Truest Self, Health and Vegan life with Nicole Derseweh and Whitney Lauritsen
EPISODE 20: Harnessing Social Media: TikTok On The Clock With Jason Wrobel And Whitney Lauritsen
EPISODE 21: Setting Up The Podcast With Jason Wrobel And Whitney Lauritsen
EPISODE 22: Monetizing Your Podcast Content With Jason Wrobel And Whitney Lauritsen
The Power Of Social Media Branding
Retail Solved – Brand Secrets And Strategies
2020
SECRETS 133 Brand Health Begins With Your Wellness Elevated
Good Friend, Bad Friend
2020
The Passion & Purpose Podcast
2018
How I built a career around my passions.
Where my passion for performing came from.
How being vegan impacted my disordered eating.
How I knew this was my purpose in life.
The Mindful Vegan: Mark Dillon's Plant-Based Conversations
2016
#55 – Being Vegan For The Planet
The Ultimate Health Podcast
2015
036: Whitney Lauritsen – Live (More) Eco Friendly, Eat Organic On A Budget, Avoid Vegan Junk Food
Friends Without Benefits
2015
Turning your passion into a business.
My podcast with Cobi Kim, which we retired in 2015
The effects our eating habits have on our health and the planet. The benefits of an animal-free diet – dispelling myths and giving tips 
Jane Unchained News Network
2020
The KETO DIET…it is all the rave. But many vegans may be under the impression that it is too difficult or nearly impossible to follow the Keto diet while also living a plant-based lifestyle. That is not true and on this episode of #LunchbreakLIVE, Nicole Derseweh and Eco-Vegan Gal, Whitney Lauritsen will show you how to be a successful ketogenic vegan.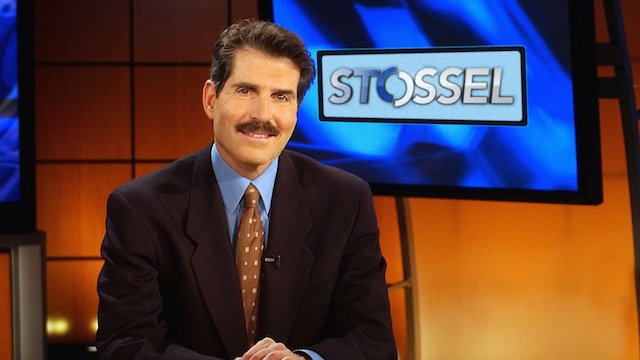 Vegans avoid anything that comes from an animal. Whitney Lauritsen says "eating meat is unnecessary given all of the nutrients" in plants. But "The Paleo Solution" author Robb Wolf argues that meat is healthy.
Huffington Post Live
2013
How vegetarians/vegans and meat-eaters can "get along" socially
Headshots and photoshoots with Whitney from 2020 – 2023
Want to have me on your podcast, do a video piece, or interview me for your publication?